This post contains referral/affiliate links, which means I may receive a small commission, at no cost to you, if you make a purchase through a link. Please refer to my affiliate disclosure policy.
I'll admit when I first heard about Interact quizzes as lead generation to build an email list, I was skeptical. I'm one of those people that never gives out my email for stuff on the internet. However, once I dug into the quizzes from Interact a bit more, I was hooked.
Lead Generation with Interact Quizzes
I built a quiz for my Color Street nail business – I'm an independent stylist – to play on the new St. Patrick's Day nails. Since four new nail sets came out for the Happy-Go-Lucky Collection I thought this would be a great way to promote those nail strips while giving my friends and customers a fun Buzzfeed style quiz.
Building an Interact Quiz
When I built my quiz, I used one of the templates from Interact. The template helped me finish my quiz really quickly so I could start my lead generation. As soon as I finished it and tested it, I shared it with friends and my customers in my Color Street VIP Facebook group. I also posted my quiz on Pinterest since St. Patrick's Day was just a month away. You can view and take my quiz here: What's Your St Patrick's Day Nail Style? Quiz.
Analytics & Other Features
Since launching my quiz on February 15, I have had 1554 views and generated 180 new leads. To say I am impressed with the amount of leads is an understatement. Interact suggests when building the quiz to allow users to skip the email step, which I did. Because of the skip email piece, I am literally in shock that I was able to get that many leads.
I personally love the analytics feature Interact offers on the quizzes because I can see view counts, starts, quiz completions, and leads. My favorite part of the analytics is the ability to dive into the quiz questions. As the quiz creator, I am able to see where people left the quiz. This allows me to see if there is a trend in questions that make people drop out so I can make changes as needed.
Interact Quizzes: Branding & Lead Generation
Interact offers varying price levels. If you're thinking about having a quiz as an opt-in and lead generation, I highly suggest going with the Growth Plan. At this level, you can see real-time analytics and use your own branding. As a small business owner, it is critical to have your own branding on items you put out into the world.
Do you use a lead generation and opt-in item? Tell me about it in the comments. Tell me what your favorite feature is, if you already use Interact quizzes.
SaveSave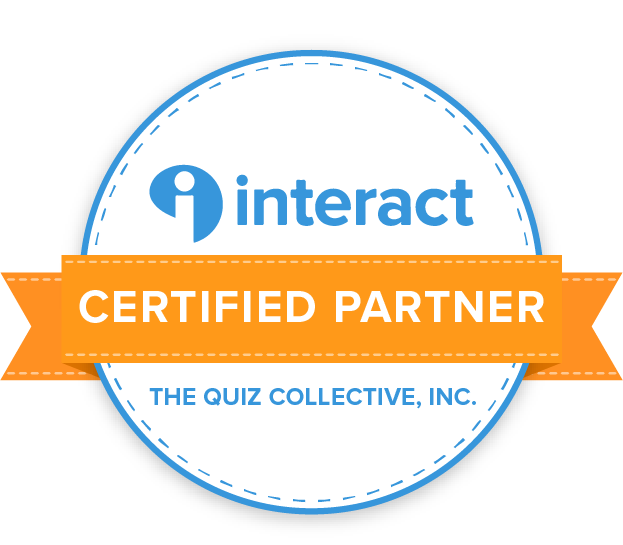 SaveSave